Valentines day

has always been fun..so let me first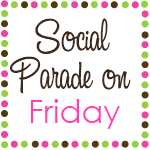 Welcome all followers from Smart and Trendy Mom's.. I always like holidays of any kind because I like making things... especially creative things.I like to make my own homemade valentines or collages.. but this year... I only had enough time to make some for my son's classroom... He helped me make the actual cards.. Then I was on Meckmom.com and I found these... so we made these for his friends.... So much fun.. I know it's candy... I toyed with the idea... of using something else..but hey, maybe the parents will eat them.. The girl packages.. are not done yet.. but I am making pretzel rods dipped in a vanilla yogurt that hardens.
I am turn between..the amount of sugar we consume.. and when it its ok.. and when it is too much. I am trying to think of ways to send in "trendy" and smart food and treats.. without the sugar.. I do pencils much of the time and stickers... I have done coupons for kids.. and they always love that.
Living Locurto... has a free printable for a iphone cover for your Brach's conversation hearts... so clever.
What fun and trendy treats do you send to school that are not cupcakes or candy??? Share with us please.