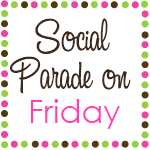 welcome followers and new friends from smart and trendy moms....
I wanted to share with you some recipes to have you full but eating healthy...
first get you oven ready...
For breakfast I like to make Oatmeal but not just any oatmeal... and even if you are in a hurry.. you can make this and stay full for 2-4 hours....
Pecan-Maple Oatmeal
I love steel cut oats.. by Amy (frozen) if you have an emergency... and can't make it.. have a few of these in your fridge and just add the bananas, maple syrup and pecans...
If you have time.. this recipe serves 4~.1/2 tsp sea salt, 2 cups quick-cooking oats, 2 medium banana,1 tsp ground cinnamon,2 tsp pure vanilla, stevia packets or splenda 2 packets, chopped pecans....4 tsp pure maple syrup or any kind.
First* In a large saucepan, bring 3 3/4 cups water and salt to a boil. Stir in oats and half of bananas reduce heat to low to maintain a low simmer, and cook for 3 minutes, uncovered, stirring occasionally.
Two* When water has been absorbed and oats are thick, remove from heat and stir in remaining bananas, Cinnamon, vanilla and sugar substitute. Serve topped with pecans and maple syrup., dividing both evenly. If desired add more cinnamon on top.
sorry so blurry
For lunch in the winter I like to make Kale and white bean soup.. I think I have given this recipe.. a few times on this blog...
very filling
another easy take to work lunch... is Tuna an white bean salad.. NO mayo.. the picture does not do it justice it was delicious.. the recipe calls for white balsamic which I did not have so I omitted it.... I also did not have a whole grain baguette so I used a mini-bagel.. I only had one.
Tuna and White Bean Salad
This makes 4 servings so be sure you don't eat it all.... It's from weight watchers and it's Points PLUS value is 5 - not bad.. and I was full for 3 hours.
2 ( 6oz) cans albacore tuna in water, drained
1 (15.5 oz) can cannellini beans or other white beans, rinsed and drained
2 cups grape tomatoes, halved
1 medium cucumber, peeled and chopped (2 cups)
1/4 cup thinly sliced red onion
4 cups fresh baby spinach or lettuce
2 tablespoon white balsamic vinegar
1 tablespoon fresh lemon juice
1 tablespoon olive oil
1/2 teaspoon freshly ground black pepper
1/4 teaspoons salt
1. Combine all ingredients in a large bowl, toss well.
make parmesan toasts---- brush bread with olive oil and fresh garlic and grated parmigiano-reggiano cheese
I always need a little sweet in the house... so I tried the Oatmeal-raisin bites
from Weight watchers Point Plus....makes 40 cookies... Points plus points 2 per serving
Ingredients
:
1 1/2 cups rolled oats
3/4 cups whole-grain wheat flour
1/2 tsp baking powder
1/4 tsp table salt
1/2 tsp ground cinnamon
1/2 cup butter, softened
1/2 cup packed brown sugar
1/4 cup sugar
1 large egg
1 tsp vanilla extract
1 cup raisins, chopped
Instructions:
Preheat oven to 350
In a medium bowl, combine oats, flour, baking powder, salt, and cinnamon, set aside. Using an electric mixer, cream butter and both sugars until incorporated. Add egg and vanilla; mix thoroughly. Add oat mixture and mix until just combined, fold in raisins.
Drop rounded teaspoons of batter onto 2 ungreased cookie sheets, about 1 inch apart each. bake for 9 to 10 minutes for chewy cookies or 11 to 12 minutes for crispy cookies. Remove from oven and let cookies rest on cookie sheets for about 2 minutes; remove cookies to a wire rack to cool completely. Yields 1 cookie per serving.. sorry no picture.