I am a Holiday gal.. and when I was working, ( and I had some cash flowe) the day after a holiday I was there at the stores to stock up.. on placemats, napkins... table.. accents and the like.... So this year I had last years supply, but I was not able to go out.. to stock up for next year..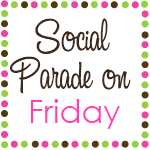 If this is the first time you are visiting me at Wasabi Mommy welcome... If you are an old friend or a follower.. I have some fun thanksgiving crafts... coming your way soon... and some foolproof pie recipes and fun for children...
We have a tradition in our home.. at the thanksgiving table... behind the name cards.. are questions.. and during dinner the guests have to read the answer aloud..
Here are the ones I came up with for this year:( very kid friendly)
If you got the wishbone, what would you wish?
What's the first thing you can remember about your childhood?
What's better than a double-scoop ice cream cone with sprinkles?
What is the thing that scares you most?
As a kid, what did you want to be when you grew up?
What's the luckiest thing that ever happened to you?
What's the most embarrassing thing your parents ever made you do?
We also do some turkey trivia... that I will give you this week.
When we are done cleaning up all the dishes we go on a big scavenger hunt around the block.. it's my son's favorite part of thanksgiving, at least it was last year...
we have to look for rotting pumpkins
red leaves
a thanksgiving flag flying
and lots of other fun things...
I will be sharing with you tomorrow a fun way we read in November... but for today
el otono - fall or autumn
el peregrino- pilgrim
el pavo- turkey
la familia- family
agradecido (por) - thankful (for)
el maiz- corn
I will be adding my entire list of November books... so come back if you are interested...
Head over to
teachingheart.net
and look the Thanksgiving packet and cd's offered for sale... A few year back when I taught Kindergarten... I purchased this... from Colleen... and now my son is 5 we can use it at home.
This is a turkey pocket chart center.. the turkey's are programmed with pictures. Students sort the turkey cards by initial sounds ( 6 letters, t, h, a, n, k,s) into a pocket chart or organize on the floor or table. Th elast page of the file is a center sheet (worksheet). She has many fall and winter ideas.. so check her out.
So please come back and visit me for my adorable acorn snack... ( no they don't eat the acorns!!!!) and my chocolate chip walnut pie recipe and my mini sweet potato pie recipe to make in a classroom, homeschool kitchen or with family.