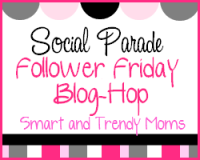 So this is just a small collage of all the fun things I worked on and did for my son's 5th birthday...
We stared with the door I created a 5 made out of legos... and then we made the balloon wreath from How does she?
We had a fun fact sheet hanging up..
*the number of combinations you can build are practically endless. With just 6 8stud bricks you can build over 102 million combinations!
*It is estimated there are 52 lego bricks for every person on the planet.
*Kids around the world spend about 5 billion hours playing with Lego.
*The Lego Company is based out of Denmark
*The word Lego comes from the danish word Leg Godt which means play well.
*The world record for the largest lego castle used 400,000 bricks.
*Lego bricks have been used in engineering and other technical fields to do real design and science.
We blew up 40 balloons the day before and for older children you can blow up the balloon and put a piece of a lego car inside.. example axles or wheels either in a small bag or just plain.. then for older kids each child has there own color to pop!! they hurry and pop the balloons and create there car.. For this group they popped a balloon got a cup and came to my sister and I who then gave them the necessary pieces in there cup and then they ran to get the next balloon.. The first one to put together there car won a price.. then they could add to it... and pick there own figure... I went to the lego store and purchased girl lego figures with ponytails for my niece and the one girl my son allowed!!!!! HE HE
After the races the kids painted oval or rectangle frames .... and then when they were dried they added legos with tacky glue ... Here is my son's....I mailed each child a picture of themselves standing next to the lego man...to put in there frame.
Then it was time to go inside to play game number 2 I had a lot of small lego pieces....
We had coloring of Lego pirates, cars and dragons... for any down time...
www.gaddynipercrayons.etsy.com
The big hit of my parties is always my friend Caroline's Sweet Valley Treat cookies... IF you live in the NY area.. and want her contact info.. Email me..Her cookies are not hard as rocks.. and she does all kinds she does mini- cookies in sleeves and she does all the tags.. to say your son's or daughters b-day or the name of the baby shower etc..
She made 4 different kinds.. 2 shown here.. I had a bigger pic..of all of them but I can't find it now....
Inside each favor bag I had taken a pop top fruit can and opened the fruit from the bottom. I cleaned it, let it dry and filled it with legos..Then I glued on the bottom lid... added colored paper and stickers and the tags that say PULL and the ribbon.. You could fill it with money, candy, or other gifts.. Here are a few after the kids pulled them open...
For his real birthday I made... This cake.. little messy and you can't see his legs as I am hiding his name...
By the way.. This lego man has been in my possession for 6 years... I purchased it from a student at Vassar College... She made him for her senior project...He is made all of cardboard... He still looks great.
Thanks for visiting if you are new from Friday follow, New Friend follow or the Social parade.. and the newest meme I found..
http://simplystacie.net
. Come back anytime and see one of my recipes...or my childhood stories... or even a tutorial...
Have a great weekend!!! If you become a follower today, and leave me a comment, I will use random.org to select a winner of the PC game LEgoland.. for your child... it's rated E for everyone...