So we have blueberry bushes in our yard...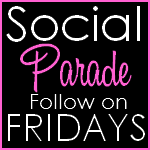 SO I have been picking them for days...
So yesterday my son and I made this.....
It's a Patriotic Trifle
From taste of home...
IT was so easy to make and people love the look of it.
Here is how to do your own this 4th of JULY
Ingredients:
1 pk 3oz berry blue gelatin
1 pk 3 oz strawberry gelatin
2 cups boiling water
1 cup cold water
2 cups cold whole milk
2 pk (3.4oz) instant vanilla pudding mix
1 carton 8oz frozen whipped topping, thawed, divided
1 pint fresh blueberries.. mine have just been picked in the yard..
1 Qt fresh strawberries, quartered
1 prepared angel food cake ( 8 to 10 oz) cut into 1- inch cubes...
Directions:
In two small bowls, combine each gelatin flavor with 1 cup boiling water. Stir 1/2 cup cold water into each. Pour each into an ungreased 9-inch square pan. refrigerate for 1 hour until set.
In a large bowl, whisk milk and pudding mixes for 2 minutes. Let stand for 2 minutes or until soft-set. Fold in 2 cups whipped topping.
Set aside 1/4 cup blueberries and 1/2 cup strawberries for garnish. Cut the gelatin into 1 inc cubes. In a 3 quart trifle bowl or serving dish, layer the strawberry gelatin, half of the cake cubes, the remaining blueberries and half the pudding mixture.
Top with blue gelatin and remaining cake cubes, strawberries and pudding mixture. Garnish with reserved berries and remaining whipped topping. Serve Immediately. Yields 16 people