Welcome new friends... You are in luck.. today I am sharing a terrific 30 minute meal... that is perfect for when it's so hot you don't want to cook...
It's Coconut-Lime Chicken and mango and coconut rice...
Let's start with the easy coconut rice...
You need: 3 cups uncooked instant rice
3 cups 100% natural swanson chicken broth
1 cup sweetened flaked coconut
1/2 cup chopped fresh or jarred mango
1/3 cup chopped green onion
1/4 cup chopped fresh cilantro
1/4 teaspoon salt
1/4 teaspoon black pepper
**In a large microwave-safe bowl stir together rice and broth cover and microwave on high
for 10 minutes. Let stand for 30 minutes. Cover and chill at least one hour.
** Stir in coconut, mango, green onion, cilantro and salt and pepper just before stirring.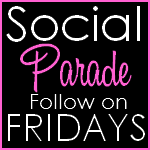 Coconut-Lime Chicken with Straw
1 cup of water
3 tablespoons fish sauce.. (in the Tai section)
2 teaspoons Asian chili-sauce
3 boneless, skinless chicken breasts ( 18 oz)
5 tablespoons cream of coconut.. GOYA
5 tablespoons juice from 3 limes
1/2 head Napa cabbage, halved, cored and shredded
1/3 cup chopped fresh cilantro
1 mango, pitted, peeled, and sliced thin
1/2 cup cashews, toasted and chopped
1. Bring water, 1 tablespoon fish sauce, and 1 teaspoon chili-garlic sauce to boil in large skillet. Add chicken and simmer, cover , over medium-low heat until chicken registers 160 degrees, 10 to 15 minutes, flipping chicken halfway through. Transfer chicken to plate and shred into bite size pieces.
2. Whisk cream of coconut, lime juice, remaining fish sauce, and remaining chili-garlic sauce in large bowl.
3.Toss chicken wiht 3 tablespoons dressing in second bowl. Add Cabbage, cilantro, and mango to bowl with remaining dressing and toss to combine. Transfer slaw to platter, top with chicken, and sprinkle with cashews. Serve.