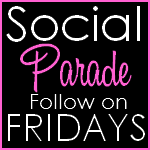 Friday is the best in the blog world... I have so many women who run classy blog hops... girl creative and Fridays follow- Holly at Tickled pink always have some very different things to see ... I love to visit Smart and Trendy mom's because they are fun and smart and in a few weeks they are having a big Social Carnival.
Today I am tickled pink and want to share with you edible flowers.... what they look like ... This is a zucchini, onion, cucumber and tomato salad.. with Pansies.. all edible...
****Avoid gathering flowers from this list in the WILD- some plants are endangered .. and many plants are toxic just to touch.. If you want to eat some of the following.. please purchase at a farm stand, whole foods, trader Joe's... or grow your own.
The other thing I do with Lavender is make them into wants... You weave the ribbon around the lavender... creating a design and trapping the smell inside... these can be put in dresser drawers.. I am planning a tutorial about how to do this in a few days.
3-4

blossoms

, rinsed and dried

1-2

small

zucchini or yellow squash

, sliced thinly

4

eggs

dash

of

milk

2

green onions

, chopped

Asiago cheese

Chopped parsley and snipped chives

(optional)

Salt and pepper

to taste
This is a family recipe... I sometimes use Parmesan cheese and I use Bisquick sometimes.... but it is something my dad's mom would make for us... and we would love it....and ask her every Summer to make it.
The flowers that are usually yellow or orange from Nasturtium.. are delicious in a spinach salad.
Anise Hyssop bubble bees and honey bees love...You can make Anise Hyssop Jelly.. Although, I have not done it yet.. but I am making my blueberry Jam today....
Tuberous Begonia has been seen on plates with cake...
So there you have the edible flower list....
I want to share with you a way I make chicken.. ON A HOT HOT night.. SO many of us like to cook sometimes, but when it's this hot... we would rather NOT- but most men are not going to eat a sandwich for dinner or cold soup or a salad... SO what to do.. I decided that on HOT HOT nights... I would get a Rotisserie chicken.... and add it to tube pasta and a delicious cucumber dip....
Here is the recipe:
8 oz tubetti or other small tube shaped pasta
1 1/4 cups 2% Greek Yogurt plain
1/2 cup of mayonnaise...I used a gluten free kind but any kind will do
2 teaspoons apple cider vinegar
1 teaspoon Dijon mustard
1/3 cup chopped fresh dill or dill weed 4 shakes
1 tablespoon chopped fresh chives
1 Rotisserie chicken... not hot kitchen for you...
2 stalks of celery, chopped very small
1 Kirby cucumber, peeled, seeded and chopped very small
Freshly ground pepper
Mescalin greens
1. Boil your pasta for the time on the box
2. Meanwhile, whisk the yogurt, mayonnaise, 1/4 cup water, the vinegar, mustard, dill, chives and 2 teaspoons salt in a medium bowl. Take the skin off the chicken... and shred meat... add the chicken celery, cucumber and gently stir to combine.
3. Add a bed of lettuce on a plate or bowl and then top with your chicken salad... Some times I add parm. cheese to the top...